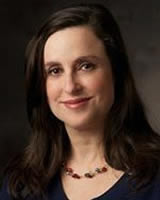 One of the most frequent issues with the holiday season and the skin is the interruption of cold sores. Whether you are preparing for family pictures, a gathering with family members you have not seen since last year, a party at work, or another big event – cold sores tend to pop up and interrupt your life when it is least convenient. Cold sores are caused by the herpes simplex virus type 1 (HSV-1). This virus is contagious and can be spread through kissing, sharing food, and sharing cosmetics. Once you have had the herpes simplex virus, it will remain dormant in your body and will reactivate during different times throughout your life such as when the immune system is weakened, stressful times, and if you come into direct contact with the virus.
While many people find that they have an inconvenient flare up and a cold sore will appear once or twice a year, others suffer with recurring cold sores and complications associated with the virus. Those who have other autoimmune diseases or skin issues are often more prevalent to recurring cold sores and complications that are associated with the herpes simplex virus. Eczema, sun exposure, skin cancer, menstrual issues, and immune deficiencies are all directly affected by cold sores, and/or they have a direct connection to the prevalence of cold sore outbreaks.
There is no cure for cold sores, yet there are effective treatments for outbreaks. Those who have other issues that affect their skin (e.g. eczema), can often meet cold sores head on to prevent them or to lessen their symptoms. At Medical Dermatology Specialists in Atlanta, Dr. Jamie Weisman is a medical dermatologist who is dedicated to providing a new level of care for patient with skin issues. Dr. Weisman understands that issues with the skin are more than just skin deep, and she provides superior, patient-centered care to determine underlying causes for recurring issues.
Dr. Jamie Weisman is a nationally recognized, board certified dermatologist who leads our thriving medical dermatology practice with advanced and progressive skin care treatment. Dr. Weisman will work to diagnose contributing factors to cold sore outbreaks in order to help patients achieve long-term prevention. Our practice provides a comprehensive approach to all skin care needs in order to get at the source of your herpes simplex flare ups so that we can treat it effectively.
If you suffer from recurring cold sores, please contact Medical Dermatology Specialists today. We care the knowledge and qualified experience you deserve.
Posted on behalf of Dr. Jamie Weisman, Medical Dermatology Specialists, Inc.