Is a Pediatric Skin Condition Impacting Child Development?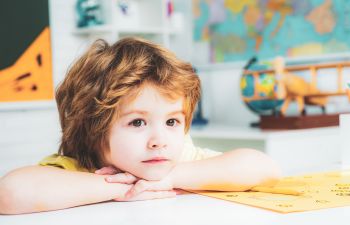 Children face a range of challenges when growing up. From social life to educational pursuits, there are many hurdles that can get in the way of happy and healthy development. All experiences matter, so it is important to consider how a skin condition might affect a child's relationships and progress at school.
Pediatric skin conditions are usually treatable, but can leave scars in other ways. As a parent, you will naturally want your child to feel confident about achieving goals. When addressing a condition such as eczema or acne, working with a specialist is recommended. Effective treatment can relieve painful or visible symptoms that are impacting your child's personal or academic development.
Concentration
It is difficult for a child to concentrate on school work when a skin condition flares up. An itchy or painful rash makes focusing on anything else impossible. There is also a risk of your child having to visit the nurse's office for topical treatments or due to breaking the skin from excessive scratching.
Relief from symptoms that disrupt concentration will help your child to reach full potential in the classroom. At Medical Dermatology Specialists, we work closely with parents and children to develop effective treatment plans and strategies.
Sleep Deprivation
Some skin conditions cause pain, discomfort or itchiness in affected areas. If your child is experiencing difficulty sleeping, concentration in the classroom will also suffer. Sleep deprivation can also affect moods, which could result in behavioral problems both in and out of school.
It is also possible that lack of sleep will directly contribute to the worsening of skin condition symptoms. When a child is feeling highly stressed or tired, the body can have an inflammatory response, which produces a rash and itching.
Bullying or Lack of Confidence
Unfortunately, a child may suffer lack of confidence or become the victim of bullying due to having a skin condition. While this is in no way the fault of the child, effective treatment can reduce or eliminate the visible symptoms of the condition.
If you are concerned about how a skin condition is affecting your child's development, call Medical Dermatology Specialists to arrange a consultation in Atlanta.
Posted on behalf of Dr. Jamie Weisman, Medical Dermatology Specialists, Inc.
Medical Dermatology Specialists, Inc.
5730 Glenridge Dr, Suite T-100
Atlanta, GA 30328
(404) 939-9220
Monday – Thursday 7:30 AM – 5:00 PM