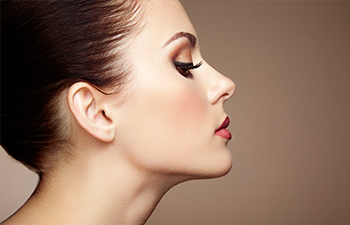 A keloid is a raised scar that grows larger than the injury or wound that caused the scar. They form when the body continues to produce collagen after the injury or wound has healed. Types of wounds that may lead to a keloid include burns, cuts, chickenpox scars, and piercings. Keloids are commonly found on the face, earlobes, shoulder or upper chest. Over time, keloids get harder and firmer and may go from light to dark pink in color. There is no specific cause of keloids, but they tend to have a genetic component and occur more frequently in people of Asian or African American ethnicity. Treatment options for keloid removal include:
Cryotherapy- Freezing the keloid to flatten it out.
Injections with Medicine- Corticosteroids and chemotherapy drugs are often used to target tissue overgrowth and reduce a keloid's size, redness, itching, or burning.
Surgery- Keloids can be removed and sutured in outpatient surgery.
Radiation- When combined with surgery, light radiation surgery prevents recurrence of keloids in a majority of the cases.
At Medical Dermatology Specialists, Dr. Jamie Weisman will meet with you to analyze the extent of the keloid growth and customize a plan that is best for you. Using one or a combination of removal options, Dr. Weisman has years of experience treating patients who suffer with difficult keloid skin disorders. While there is no cure for keloid scars, a well-planned treatment regimen can minimize their appearance. Keloids are known for their stubborn recurrence rate, so it will be imperative that patients follow the treatment protocol and follow-up instructions.
We understand that keloids are often in a prominent place on the body and can be very embarrassing. At Medical Dermatology Specialists, our team of skin experts provide comprehensive and compassionate care for all types, sizes, and locations of keloids. It is best to seek treatment at the first sign of a keloid before it begins to grow larger. Schedule an appointment with us to discuss your keloid condition and removal options.
Posted on behalf of Dr. Jamie Weisman, Medical Dermatology Specialists, Inc.