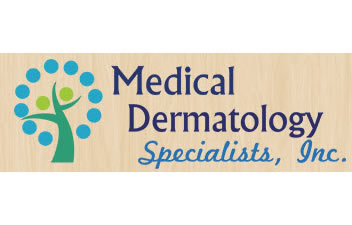 Melasma is a common patchy brown discoloration that affects many women during their reproductive years. Many women feel incredibly self-conscious about dark spots of discoloration appearing on their face, especially those who have melasma of the upper lip. Many women feel that it makes them look as though they have a mustache above their lip, despite the fact that there may be no hair visible at all. At Medical Dermatology Specialists, Dr. Jamie Weisman and her dedicated staff can help women find relief from their embarrassing symptoms.

Melasma is related to both sun exposure and hormonal changes in women. Many women begin to see melasma appear during their pregnancy or shortly after they begin taking birth control pills. Sun exposure can enhance the appearance of melasma because it can darken the patches above the upper lip. Melasma that occurs during pregnancy is known as "the mask of pregnancy." Pregnant women experience an increased amount of estrogen, progesterone and MSH during the second and third trimesters. These increased levels of hormones are thought to trigger hyperpigmentation of the upper lip.
At Medical Dermatology Specialists, we offer a wide variety of successful treatment options tailored specifically for each of our patient's skin types and the severity of the symptoms. We are equipped to provide results that can lead to confident, healthy skin. With treatment options such as lightening creams, chemical peels, and laser therapy, we will work together to determine the appropriate method of treatment. Call our Atlanta Melasma treatment specialists today to schedule an appointment.
Posted on behalf of Dr. Jamie Weisman, Medical Dermatology Specialists, Inc.