Protecting Your Scalp From The Sun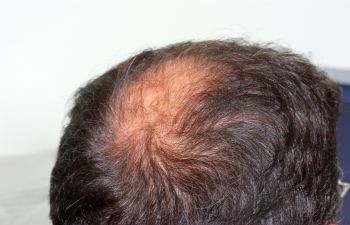 Summer is here! June 21, 2018 marked the June Solstice when the sun reaches its northernmost point from the equator. The sun is higher in the sky throughout the day and its rays hit the Earth at a more direct angle, which gives us the warm (and sometimes downright HOT) summer. During the day of summer solstice we have the most hours of sunlight during the entire year.
Are you ready for the long summer days, which lead to many opportunities to be out in the sun's rays? When considering the application of your sunscreen to protect from the rays, don't neglect your scalp. The scalp is often forgotten when applying sunscreen because it is believed that hair is sufficient in covering and protecting from the sun.
Your scalp has the ability to burn and peel just as the rest of your body can. A burnt scalp results in painful styling. Peeling scalps result in unsightly flaking and peeling coming from your head. In addition to the immediate negative results from a burnt scalp, you also are increasing your likelihood of getting skin cancer in the future.
Methods For Protecting Your Scalp
It may seem logical, but a hat is the best protection. It blocks any rays from hitting your scalp and causing harmful damage. Choose a hat with a wide brim to protect your neck and face too!
Pay attention to your part! If you have a part in your hair, it will be exposed to the sun the most. You can choose a hairstyle that avoids a part line such as a ponytail or bun.
If you do have a part line, you must apply sunscreen to it. Choose water-resistant formulas with at least 30 SPF protection.
Consider wearing a scarf to protect your scalp. They are fashionable and protective at the same time.
If you choose a braided hairstyle for the summer, remember that this creates all types of exposed hairlines, protect them from the sun.
Contact Atlanta Skin Cancer Treatment Experts at Medical Dermatology Specialists today.
Posted on behalf of Dr. Jamie Weisman, Medical Dermatology Specialists, Inc.