Protecting Your Skin in Winter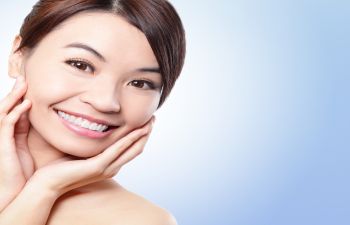 As fall turns to winter, a person's skin has different needs than it did in the warmer months. The air in winter dries out and becomes cold causing moisture to pull from the skin. Add to that the drying effects of central heating and fireplaces that are in high use during the winter season. With so little moisture in the air, the top layer of skin cells flattens and isn't as capable of adding the protection people need. Skin gets tight, dry, itchy and flaky.
Especially under attack in winter are faces, necks, ears and hands as they are less likely to be constantly covered by scarves, hats and gloves. In severe cases, dry skin can crack and bleed. Skin that is lacking moisture dulls a person's overall presence and complexion. Try these tips for proactive care and maintenance and to restore skin's luminosity, health, and radiance.
Reduce exfoliation – exfoliation is good to slough off the dead skin, but too much can be harsh on winter skin.
Increase moisturizing by using hydration boosting products – oil-based products or night creams rather than water-based products tend to be more beneficial in winter weather.
Don't forget sunscreen – UV rays are present even when skies are gloomy or dark in winter.
Use more natural products – skin care products with more emollient replenish skin's moisture.
Drink more water – add water back to your body by ensuring that you drink plenty of it.
Exercise– to keep skin glowing, exercise to increase circulation and blood flow.
Don't take too hot showers – lipid barriers in skin can be compromised by baths or showers that are too hot or too long. Lukewarm water should be used during face washing and bathing.
At Medical Dermatology Specialists, Dr. Jamie Weisman and the entire team of dermatology specialists are passionate about your skin. From years of experience, we offer practical solutions to treat winter skin problems and restore your skin's healthy glow.
Posted on behalf of Dr. Jamie Weisman, Medical Dermatology Specialists, Inc.