Psoriasis Is Painful – Tips for Getting Through the Holidays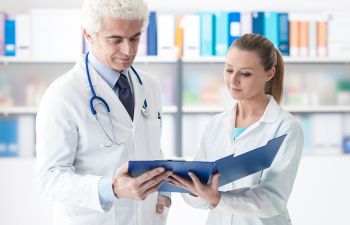 If you struggle with psoriasis, you already know it's painful and embarrassing. The most common psoriasis symptoms are hard, scaly red patches of skin that itch like crazy. Interestingly, these areas of skin aren't because the skin doesn't heal; rather, they are created from layer upon layer of skin at an elevated rate – as much as 10 times faster than normal.
Psoriasis tends to strike on certain body areas more than others. Most people have their biggest struggle with breakouts on their elbows, arms, knees and legs. These areas tend to break out repeatedly. Over time, psoriasis can take as big an emotional toll as it does a physical toll on those who struggle with this skin condition.
Many people have upcoming holiday traditions, gatherings and outings in December. Let's look at some triggers to try to avoid during the holidays.
Stressed Out?
Stress is an absolute trigger for most people who struggle with psoriasis. And the holidays can offer up a high dosage of stress. Between family gatherings, presents all around, office parties and drinks with the gang, a lot is going on for most of us this time of year. So instead of trying to run at top speed and top budget for December, decide which things you can let go of this year. We often pile far too much on our plates and pay the consequences in the form of a breakout. Planning some downtime is necessary during the holidays, so schedule some into your plan.
Be Careful Indoors and Out
Injuries can lead to psoriasis breakouts in areas where the skin is open or cracked. So, make sure to be duly diligent with knives and tools and take care when outside on the ice and snow.
Stay Healthy to Stay Plague Free
Illness is another common trigger for breakouts. There are usually plenty of germs flying around everywhere as people gather to celebrate, so mask up and keep yourself safer. Get plenty of rest and try not to overdo the celebrating. Staying healthy is the best way to avoid breakouts.
You can make it through the holiday season and avoid breakouts of your psoriasis. However, taking a few precautions can make a big difference.
Contact Medical Dermatology Specialists or call (404) 939-9220 for more information and treatment for your psoriasis this winter.
Medical Dermatology Specialists, Inc.
5730 Glenridge Dr, Suite T-100
Atlanta, GA 30328
(404) 939-9220
Monday – Thursday 7:30 AM – 5:00 PM
Posted on behalf of Dr. Jamie Weisman, Medical Dermatology Specialists, Inc.