Screening Against And For Skin Cancer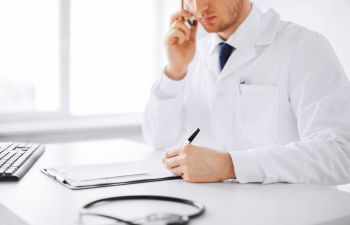 The title of this blog may be a bit confusing for you. It probably seems like the words "for" and "against" completely contradict themselves, and they do! However, as you'll read, both specific considerations for your skin are important for you as you think about preventing and detecting skin cancer.
Screening Against Skin Cancer
The warmer spring temperatures invite us outdoors. Perhaps you're on the sidelines of your child's lacrosse, soccer, baseball or tennis match. Your role in supporting and cheering for your little sporty is so important. They need your positive encouragement during these formative years. However, we'd like to encourage you and your little athlete to ensure that you're covered with sunscreen to protect yourselves from the sun's harmful rays. Read here about which sunscreen is best for you as you find yourself outdoors so much more this spring.
Screening For Skin Cancer
At Medical Dermatology Specialists, we recognize that if skin cancer is detected early, there is a far higher success rate.  For that reason, we offer you the most thorough skin cancer screening and symptom evaluation during your visits with us. Our skin care experts are knowledgeable in the specific types of skin cancer and we can help you become self-aware of your skin cancer warning signs as well. Screening for signs and symptoms of skin cancer is vital in the treatment of your skin.
If you are in need of a quality skin cancer screening, contact our Atlanta Skin Cancer Treatment Experts at Medical Dermatology Specialists today. Dr. Weisman is a favored dermatologist who is truly an advocate for her patients' health.