Spring Pollen And Your Skin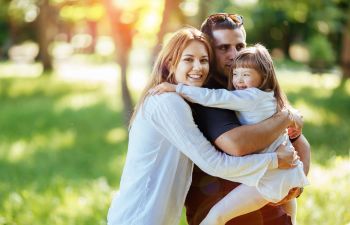 Wednesday, March 20 was the first day of spring. Coincidentally, spring pollen season usually begins right around the same time in mid-to-late March. Pollen season also has arrived as early as February in Atlanta. Once warmer temperatures come, trees like the Juniper, Elm, and Birch begin releasing pollen into the air.
All that pollen in the air lands on our cars, driveways, homes, and roads and gives everything that brilliant yellow, dusty color we dread so much. Not only does all that pollen make everything look dirty, but it can especially affect you if you suffer from seasonal allergies as well.
Skin Irritation And Pollen
If you are allergic to pollen, it is common to suffer from sneezing, watery eyes and congestion. You may also suffer from skin irritation or rash as well. If you get a rash, it can occur when you come in contact with pollen. Hives can develop after a rash. Hives also happen when you have an allergic reaction to something you've ingested or inhaled.  Atopic dermatitis can become worse if you have hay fever.
The rash, hives or skin irritations are a result of histamines being released into your body as a reaction to the plant pollen. This release can lead to a variety of inflammation-related symptoms, including on your skin.
If you are suffering from a rash, hives or atopic dermatitis this spring, book your appointment with Dr. Jamie Weisman today. She is a Board Certified general dermatologist who offers you advanced and personalized skin care treatment in Atlanta.
Posted on behalf of Dr. Jamie Weisman, Medical Dermatology Specialists, Inc.
Medical Dermatology Specialists, Inc.
5730 Glenridge Dr, Suite T-100
Atlanta, GA 30328
(404) 939-9220