Sun Spots: What You Need to Know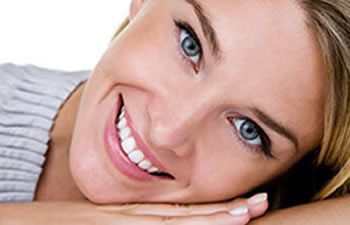 Sun spots are dark portions of the skin that develop after prolonged exposure to the sun. While people of all ages are susceptible to sun spots, those with lighter skin, those who have spent a great amount of time sun-bathing, and those who neglect to wear a sunscreen with an SPF of 30 or higher, are much more likely to develop sun spots on the skin.

Sun spots are not considered dangerous, but they can become unsightly and cause those affected to feel very self-conscious and/or embarrassed by them. What everyone needs to know about sun spots is that they are highly avoidable. Limiting your exposure to the sun is the best method of avoiding the development of skin discoloration. Sun spots are most commonly found on the face, neck, shoulders, arms, and hands because these areas are typically uncovered for months out of the year.
Making sunscreen a part of your regular beauty or hygiene routine is essential to avoiding the development of sun spots. Sunscreen should be applied every day, no matter the weather and no matter the season. Damaging UV rays from the sun penetrate through clouds and are still present in the dead of winter. Fifteen minutes before you head out the door, sunscreen with a minimum SPF of 15 should be applied to the skin to protect against UVA and UVB rays. It is also important to note that driving in the car is a common culprit of sun spots developing on the left side of the face and on the left arm. An anti-UVB coating can be installed on most vehicle windows, but it is also easy to keep sunscreen in your bag or in your center console and apply it before driving.
Sun spots form from the extra pigment melanin being produced in the skin. When the skin makes too much melanin in one area, or when it is forced to make too much melanin over time from over exposure to the sun, it can create lasting dark spots.
At Medical Dermatology Specialists, we offer effective treatment for sun spots. Dr. Jamie Weisman leads our practice with knowledgeable, patient-centered care using the most advanced techniques available to treat the skin. For treatment of sun spots, please contact our office today to schedule an appointment. We are here to provide superior care to all of our patients for removal of sun spots and also the prevention of skin cancer.
Posted on behalf of Dr. Jamie Weisman, Medical Dermatology Specialists, Inc.