Vitamin E For Skin Renewal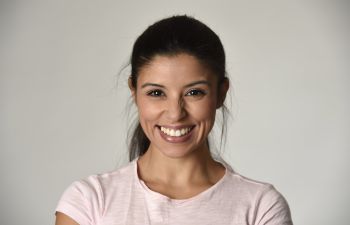 As we age, our skin is continually going through changes. Many changes are hormonal – beginning with puberty and acne in adolescence and flaring up with different hormonal changes throughout life. Some changes are specific to age. The loss of collagen and elasticity is a regular occurrence with aging skin, though most people want to avoid "looking their age" for as long as possible. The skin is also damaged throughout life. Whether it be from injury, acne, a particular condition, sunburn, or other causes, damage to the skin occurs regularly.
Vitamin E is one of the most natural and beneficial ways to support healthy skin. Vitamin E is a fat-soluble nutrient with anti-inflammatory properties. As an antioxidant, it is effective at combating the effects of free radicals and toxins in the environment. Sun exposure and UV light reduce Vitamin E levels in the skin, and Vitamin E levels are also reduced as we age. The good thing about Vitamin E is that is it easy to add into your diet and skin regimen.
Vitamin E is found in many foods:
Nuts and seeds
Broccoli, spinach, and other green leafy vegetables
Vegetable oils
Salmon and other seafood
Cereals, juice, and margarine
Vitamin E supplements are available, but natural forms of Vitamin E are more potent than synthetic versions. Topical Vitamin E products include creams, serums, sunscreens, and makeup products. Vitamin E is easily absorbed into the skin and is stored within the sebaceous glands. Vitamin E oil is one of the best products to use on dry skin, especially patches of irritated skin or patches of eczema. Vitamin E oil is relatively inexpensive, and it can be found at most drug stores.
If you are looking for a natural way to combat skin damage, Vitamin E is a highly recommended supplement.
Posted on behalf of Dr. Jamie Weisman, Medical Dermatology Specialists, Inc.
Medical Dermatology Specialists, Inc.
5730 Glenridge Dr, Suite T-100
Atlanta, GA 30328
(404) 939-9220
Monday – Thursday 7:30 AM – 5:00 PM