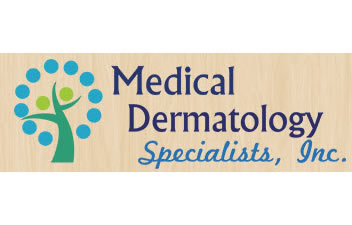 The skin is the largest organ in the human body, and it needs to be cared for and protected year round. While cold winter air can cause the skin to dry out and cause people to stock up on hand creams and lotions, many neglect other winter skin care factors. Just because the temperatures drop does not mean that people should put their sunscreen away. Dermatologists all agree that the skin needs extra protection all year, not just during the summer months. At Medical Dermatology Specialists, Dr. Jamie Weisman provides a new level of care for all of her patients. The entire staff at Medical Dermatology Specialists is dedicated to treating the skin both proactively and with advanced treatment methods.

The sun's ultra violet rays are dangerous twelve months out of the year. While more skin is typically exposed during warm months, skin that is exposed during the winter is just as – if not more – susceptible to damaging UV rays. During the colder seasons the ozone layer is thinner than during summer months. Fewer of the sun's UV rays are absorbed when there is less ozone in the atmosphere making the skin more vulnerable to UV exposure. Snow and ice also reflect UV rays. In areas where snow is common the skies may look gray more often than blue and sunny. But the UV rays travel through the clouds, and if skin is not protected the rays can cause just as much damage reflecting off snow and ice as they do directly.
At Medical Dermatology Specialists, we are skin experts. We want your skin to be as healthy as possible, and that starts with preventive care. Sunscreen with a high SPF is a necessity all year long. If you are looking for a dermatology practice that will care for your skin before anything goes "wrong," look no further than Medical Dermatology Specialists. We offer personalized care and strong expertise in skin care.
Posted on behalf of Dr. Jamie Weisman, Medical Dermatology Specialists, Inc.