A Skincare Plan For Sweaty Summer Days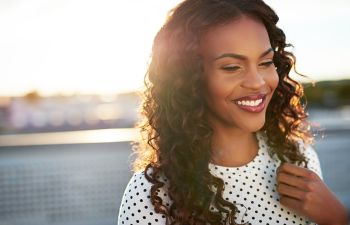 With the summer heat in full swing, sweat is inevitable. Sweat is actually a great way for your body to cool down and rid itself of impurities. However, lingering sweat and dirt on the skin can make the skin more susceptible to certain skin problems than others. During summer, you should always make sure that you and your children get rest, nutrition, and hydration, but it is also important to implement a skincare plan for these sweaty summer days.
Children are outside more than ever during the summer months. Whether your child's traveling baseball or soccer teams have started back, your children are by the pool all day, or your family just enjoys being out of doors – developing a skincare regimen to protect the skin is imperative.
Steps for Healthy Summer Skin:
Wear Sunscreen. Any time you are outside, you should wear sunscreen. The sun's rays are powerful, and they can cause severe damage to the skin. Anytime you are outside, you should wear 30 SPF. Also, it is important to reapply sunscreen when your skin gets wet. If you are sweating profusely or are in and out of the pool, you need to reapply sunscreen regularly. Countless skin conditions are made worse by chronic sun exposure and/or sunburn.
Pay Attention to Your Acne. Acne and oily skin are a horrible combination. People tend to have acne flare-ups during the summer because temperatures are so high and people sweat much more. A dermatologist can provide a customized skincare plan that includes a special face wash and topical ointments. It is vital that you shower and wash your face and body immediately after activities that cause you to sweat profusely. If you are not washing the sweat off, your body is crawling with bacteria that can harm your skin.
Don't Neglect Your Feet. Clear skin is not just acne-free skin. You need to take measures to prevent athlete's foot. Washing stinky, sweaty, and dirty shoes and socks is vital in the prevention of bacterial fungus.
Pay Attention to Skin Changes. Going around naked is not generally tolerated by anyone over the age of 1. Therefore, your clothes can cause irritations as your body heat rises. It is important to treat any irritation or raw skin immediately so that it does not fester and become infected.
If you need help finding a good summer skincare plan, contact Medical Dermatology Specialists in Atlanta. We can tailor a skincare regimen to meet your personal needs and promote optimal skin during these hot Georgia months. 
Medical Dermatology Specialists, Inc.
5730 Glenridge Dr, Suite T-100
Atlanta, GA 30328
(404) 939-9220
Monday – Thursday 7:30 AM – 5:00 PM
Posted on behalf of Dr. Jamie Weisman, Medical Dermatology Specialists, Inc.