Psoriasis Clinical Trials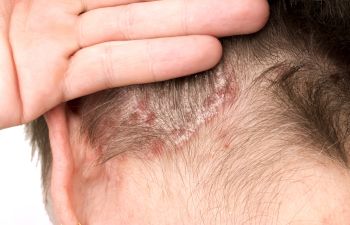 We are proud to be a thriving research and medical dermatology practice that offers clinical trials in psoriasis treatment, offering the most advanced treatment methods available to our patients. Dr. Jamie Weisman is a board certified dermatologist who is nationally recognized for her expertise in psoriasis, both in research and active patient care. We understand the frustration and embarrassment that severe psoriasis can bring to those who suffer. At Medical Dermatology Specialists, we are currently enrolling patients in Psoriasis Clinical Trials.
Our Advanced Medical Research division enrolls for both topical and systemic treatments for psoriasis. We currently have trials available for both adult and pediatric psoriasis. To qualify, patients should have at least one palm sized area of the body with psoriasis. The psoriasis needs to be on the arms, legs or trunk. Patients must have a diagnosis of psoriasis for at least 6 months and be in good general health. If you are eligible for our psoriasis clinical trial, you will receive some compensation for time and travel.
At Medical Dermatology Specialists, you can trust that the details of our psoriasis clinical trials will be thoroughly explained to you upfront and patients are always closely monitored throughout the trial. For answers to general questions about our clinical trial participation, please read our list of Frequently Asked Questions to help you decide if a clinical trial is right for you.
Treatment for Severe Psoriasis
Psoriasis can be a systemic disease that manifests itself in the skin. It often appears as well defined thick areas of red and scaly skin. It may itch, but not always. Dr. Weisman understands the complexity and difficulty in effectively treating severe psoriasis.  Beyond our clinical trial opportunity for psoriasis, our Atlanta dermatology practice also offers personalized treatment plans for patients of all ages, including topical creams, UV light therapy or systemic treatments for mild to severe psoriasis.
For more information or to learn if you are eligible, please contact our Psoriasis Clinical Trials Experts today.