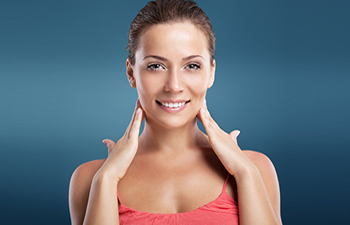 So your mother gave you great advice as a teen and told you to never pick at your acne. Well why then, after listening to her advice for years, are you left with acne scars? Even without picking, acne can leave scars because of the collagen damaging skin inflammation from breakouts. However, thanks to our esteemed dermatologists, you don't have to live with the embarrassment of acne scars forever. There are dermatologist strategies and treatments to heal acne scars and to keep new ones from ruining your skin.

One of the first pieces of advice our dermatologists will give you is to stay out of the sun. Exposing scars (acne or other types) to the sun can cause their pigmentation to change and become more noticeable on the face. Sun exposure will also slow the healing process of acne, which will allow the scars to form deeper in the skin and become more difficult to treat. Of course, you can't avoid the sun all the time, and for this reason you should make a broad-spectrum sunscreen part of your daily routine. Whether you are male or female, it doesn't matter. Applying a sunscreen with an SPF of 30 or higher every day with the ingredient of zinc oxide will help keep acne from becoming worse and leaving behind even deeper scars.
There are cortisone creams and fade creams designed to decrease redness or swelling and to lighten hyper pigmentation. Cortisone will be absorbed by the skin cells and will help to reduce inflammation. Fade creams containing Kojic acid, arbutus, and vitamin C are all good ingredients to look for in over the counter lightening creams.
However, wearing sunscreen and using creams is not always effective on those with deep acne scars. Our dermatologists are experts in treating acne scars. We can help you get on a skin routine that will eliminate your acne and help to treat the scars that are left behind. From chemical peels, laser treatments, to light therapy, we are the advanced medical dermatology practice you can turn to for radiant skin.
Let your confidence shine through your skin. Having your acne under control and your acne scars treated can help you put your best face forward.
Posted on behalf of Dr. Jamie Weisman, Medical Dermatology Specialists, Inc.