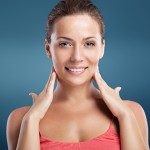 Acne has plagued humans from the beginning of time. In many people, acne flares up around puberty and young adulthood and then calms down as hormones regulate within the body. For others, however, acne is a skin condition that follows them throughout life and has a seriously negative effect on their entire lives.
Dr. Jamie Weisman at Medical Dermatology Specialists is a renowned and distinguished board certified medical dermatologist who is dedicated to giving patients the most personalized care possible. No two people are alike, and Dr. Weisman and her entire staff understand that each situation requires a customized look for proper treatment. Dr. Weisman offer effective acne treatment as well as tailored ways to prevent acne from occurring in the future.

Acne is not only frustrating and embarrassing at the time when it occurs, but it can also lead to permanent scarring or dark spots on the skin if it is not treated properly. Dr. Jamie Weisman understands that acne is more than just skin deep, which is why she uses her in-depth knowledge and the latest research in acne treatment to deliver long-lasting solutions to teens and adults who suffer from acne.
Hormones, pregnancy, stress, lifestyle choices, and certain medical conditions can promote acne or make it worse. Dr. Weisman does not treat simply the symptoms of acne, but she is dedicated to getting to the root of the issue in order to treat acne from its actual causes. For some, a simple treatment of a prescription daily facial cleanser or having a chemical peel can improve mild acne. For those with more severe acne, laser treatment or light therapy may be recommended to get the condition under control from the deep layers of the skin. Dr. Weisman is an acne specialist who will ensure that you get the treatment that is right for you.
Understanding exactly what is causing your acne is essential in treating it effectively. Whether you suffer from whiteheads, blackheads, and/or cysts on your skin, Medical Dermatology Specialists uses a personalized and comprehensive approach to accurately determine the primary cause of your acne in order to provide a successful solution.
Contact Medical Dermatology Specialists today to schedule an appointment.
Posted on behalf of Dr. Jamie Weisman, Medical Dermatology Specialists, Inc.

Circle Us on Google+
Medical Dermatology Specialists, Inc.
5730 Glenridge Dr, Suite T-100
Atlanta
,
GA
30328
(404) 939-9220