After Your Cyst Is Removed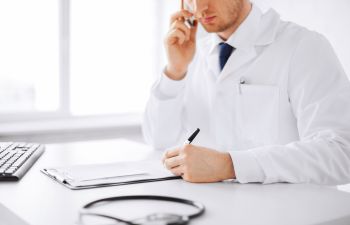 If you have a cyst that is recurring or not responding to other treatments, our team at Medical Dermatology Specialists can offer you specialized cyst removal surgery. After determining your specific type of cyst, we will provide you with the most effective way to treat it. We handle all kinds of cyst removal, from a pilar cyst on your scalp to an epidermoid cyst on your back.
Care After Your Cyst Is Removed
After your cyst is removed, it is essential that you care for the area where the surgery was performed. You can expect to have soreness in that area for a couple of days. Take medicines only as directed by your doctor for the pain and infection. You may also experience tightness or itching around the area of your skin. Follow the doctor's instructions on caring for the site where the incision was done. There are many ways to close an incision, so follow the instructions carefully regarding bandages.
You'll want to make all follow-up care appointments a priority to ensure your incision is healing correctly. Seek medical care if you develop a fever or if you have bleeding, redness, swelling, or pain in the incision area. If fluid or pus comes from your incision, call the doctor. Also, call your doctor if your cyst returns after the surgery.
Medical Dermatology Specialists – Atlanta Cyst Removal
You can expect Dr. Weisman and our team of cyst removal experts to give you the highest standard of care and aftercare when it comes to surgically removing your cyst. Call our office today.
Posted on behalf of Dr. Jamie Weisman, Medical Dermatology Specialists, Inc.
Medical Dermatology Specialists, Inc.
5730 Glenridge Dr, Suite T-100
Atlanta, GA 30328
(404) 939-9220
Monday – Thursday 7:30 AM – 5:00 PM