Alopecia Needs a Dedicated Dermatologist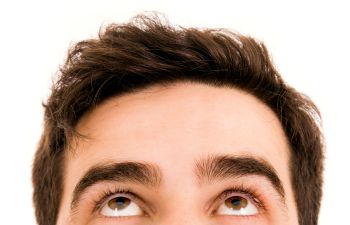 Alopecia strikes as many as 80 million men and women just in the United States. This devastating condition leads to complete and total hair loss for many and life-altering hair loss or thinning for all. The treatment for alopecia requires advanced dermatology and commitment to the program.
What is Alopecia?
Hormonal, genetic or environmental components typically cause most hair loss. There are ten distinct types of alopecia, with two being the more commonly seen types. Androgenetic alopecia, a hereditary type of hair loss, is the most diagnosed form of alopecia. The second most common type, alopecia areata, is caused by the body's immune system attacking the hair follicles. It leaves small patches of baldness over the body, primarily on the scalp.
The most extreme type of alopecia is alopecia universalis. With this type of alopecia, which develops later in life, all the hair on the body is lost, including eyebrows and lashes, hair on the arms, legs and the entire body. It is the most severe alopecia.
Can Alopecia be Treated?
A dermatologist can treat some forms of alopecia. Dr. Jamie Weisman, nationally recognized for alopecia treatment, uses the most advanced and progressive treatment available to treat her alopecia patients. You need a hair loss expert to treat alopecia, who will develop an exact diagnosis of the type you have and a personalized treatment program to slow or stop the hair loss.
Dr. Weisman takes the time to thoroughly listen to you and understand your condition and provide effective treatment, which can vary depending on the type of alopecia and other factors.
Can Anyone Develop Alopecia?
Yes, men and women can both develop some alopecia. It can be caused by a chromosomal factor, such as alopecia Universalis. Stress or trauma, hormone imbalances, chromosomal problems or the environment you are in can all cause alopecia. Some types of alopecia leave scarring, while other types do not.
Alopecia can strike at any time to men and women. However, some people respond better to various treatment options than others. That is why it is critical to see a doctor who is trained and experienced in hair loss, with alopecia as a focus. This detailed knowledge will help you achieve the best possible outcome for your alopecia.
Medical Dermatology Specialists in Atlanta provides comprehensive alopecia consultation and treatment. Contact Dr. Jamie Weisman and our other alopecia specialists today.
Posted on behalf of Dr. Jamie Weisman, Medical Dermatology Specialists, Inc.
Medical Dermatology Specialists, Inc.
5730 Glenridge Dr, Suite T-100
Atlanta, GA 30328
(404) 939-9220
Monday – Thursday 7:30 AM – 5:00 PM