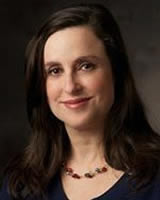 Basal cell carcinoma is a type of skin cancer that typically occurs on areas of the skin that are often exposed to the sun, such as the face and neck. Most cases of basal cell carcinoma are caused by long-term exposure to ultraviolet radiation from sunlight. At Medical Dermatology Specialists we are a leading provider of basal cell carcinoma treatment in and around Atlanta. Dr. Jamie Weisman is a board certified dermatologist who offers years of experience in treating and researching skin cancer. Everyone who enters our office receives superior, patient-centered care because we understand that every patient is an individual and deserves specific care.

Any time there is a new growth on the skin, it should be checked out by a dermatologist to determine if is the sign of something that needs to be addressed. A general warning sign of ski cancer is a sore that does not heal or repeatedly bleeds and scabs over. Basal cell carcinoma may also appear as a white or waxy bump. This bump may be pearly in appearance with an iridescent sheen to it. For those with darker skin, it may appear brown or black. Flat, scaly, flesh-colored patches can also be a symptom of basal cell carcinoma. These patches can grow to be very large and should be seen by a dermatologist as soon as they appear. It is more rare, but basal cell carcinoma can also appear as a white, waxy scar. Any of these symptoms should be addressed immediately by a trusted dermatologist for effective treatment. As with all health conditions, the faster the condition is addressed in its early stage, the faster treatment can be started.
At Medical Dermatology Specialists, we are committed to providing patients with the highest level of care they need. Dr. Jamie Weisman and her entire staff understand the personalized treatments needed for all patients, especially those with skin cancer. If you have noticed signs of skin cancer, or simply wish to have an appointment for screening, please contact us today.
Posted on behalf of Dr. Jamie Weisman, Medical Dermatology Specialists, Inc.