Breakthrough Dermatology Treatments in Atlanta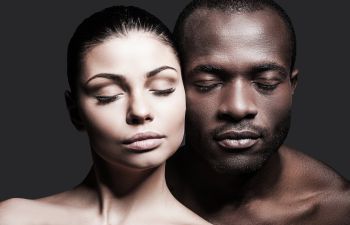 Sufferers of skin conditions often struggle to find sustainable relief due to the limitations of traditional treatments. This has resulted in a culture of settling for minimal comfort from painful, itchy or otherwise irritating symptoms. In Atlanta, Dr. Jamie Weisman offers more permanent solutions through breakthrough dermatology and engagement with clinical trials.
Dr. Weisman is passionate about providing advanced solutions to her patients in Atlanta. At Medical Dermatology Specialists, you can achieve your skincare goals with lasting relief from a range of conditions. There are countless underlying health problems that can present with symptoms in the skin. By working with your primary specialist, Dr. Weisman and her team offer greater access to effective relief strategies.
Comprehensive skincare treatments rely on the advancement of the medical and therapeutic sciences. Many dermatologists in Atlanta take a reactive approach to patient care. Dr. Weisman prefers to proactively pursue breakthroughs that provide patients with relief from painful skin conditions.
Medical Dermatology Breakthroughs
Dr. Weisman is heavily involved with medical dermatology breakthroughs through participation in research at her Atlanta clinic. With specialization in skin problems stemming from autoimmune conditions, psoriasis, acne, scarring, skin cancers and more, you can trust in Medical Dermatology Specialists.
Taltz® and Cosentyx® are two relatively new breakthrough medications that offer relief from Psoriasis. Patients can experience 90-100% clearance with results that will last many years after treatment. Dr. Weisman also offers Dupilumab (Dupixent®) for the treatment of severe atopic dermatitis. As one of the primary researchers of this medication, Dr. Weisman is ideally positioned to offer effective relief with a specialist treatment plan in Atlanta.
Skincare Consultation, Atlanta
There are many medical conditions that result in symptoms that present in the skin. Determining the root cause of your skin disease is crucial. Autoimmune conditions can have a serious impact on general health. A consultation with Dr. Jamie Weisman will help you identify any additional healthcare needs.
At her Atlanta clinic, Dr. Weisman is committed to working closer with other healthcare specialists to create comprehensive treatment plans for patients. This approach is the most effective way to deal with comorbid symptoms without causing the patient unnecessary stress or inconvenience.
Call Medical Dermatology Specialists in Atlanta today if you would like to learn more about the latest breakthrough treatments.
Medical Dermatology Specialists, Inc.
5730 Glenridge Dr, Suite T-100
Atlanta, GA 30328
(404) 939-9220
Monday – Thursday 7:30 AM – 5:00 PM
Posted on behalf of Dr. Jamie Weisman, Medical Dermatology Specialists, Inc.