Breakthrough Treatments For Moderate To Severe Psoriasis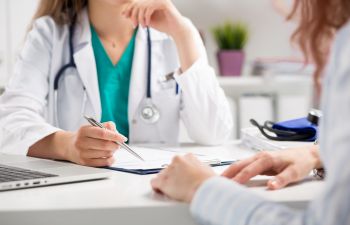 August is Psoriasis Awareness Month. Dr. Weisman is a leading clinical investigator at Medical Dermatology Specialists, Inc. She offers two breakthrough treatments for moderate to severe psoriasis. These are new and innovative ways to treat this disease that can have a dramatic impact on your quality of life and your health. It is estimated that more than 7.5 million people in the United States have this condition.
What Is Psoriasis?
An overactive immune system can cause you to develop psoriasis. It is a chronic skin condition with symptoms including flaking, inflammation, and thick, white, or red patches on your skin. It is caused by a mix up of the genes that control your immune system. Inflammation occurs on your skin when it no longer does its job of protecting your body from invaders as it's designed to do. Other factors that could lead to psoriasis include hormone changes, alcohol, stress, smoking, medication, HIV, infection, sunlight, injury, weight, and weather.
Psoriasis is not contagious. It cannot be caught by physical contact of any kind. It used to be confused with leprosy, but there is no need to worry. It cannot be passed from one person to another.
Types Of Psoriasis
Plaque
Guttate
Inverse
Pustular
Erythrodermic
Nail
Psoriatic Arthritis
Breakthrough Treatment For Your Psoriasis
Dr. Weisman offers breakthrough treatments for your psoriasis. Cosentyx and Taltz work by blocking a protein that is essential for the development of most forms of psoriasis. Medical Dermatology Specialists is proud to be a thriving research and medical dermatology practice that offers clinical trials in psoriasis treatment, offering the most cutting-edge treatment methods available to you.
Medical Dermatology Specialists, Inc.
5730 Glenridge Dr, Suite T-100
Atlanta, GA 30328
(404) 939-9220
Monday – Thursday 7:30 AM – 5:00 PM



Posted on behalf of Dr. Jamie Weisman, Medical Dermatology Specialists, Inc.