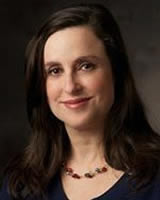 A minor cut or scrape on the skin may seem like no big deal and it may be tempting to just ignore it until it goes away. However, even small cuts and scrapes should be doctored with ointment and a bandage in order to prevent a bacterial skin infection known as cellulitis. Cellulitis is a potentially serious bacterial skin infection that appears as redness that spreads beyond the few millimeters around a cut or scrape. If there is any redness that streaks in lines from the wound or that has a discharge, these are signs that cellulitis has developed. At Medical Dermatology Specialists in Atlanta, Dr. Jamie Weisman and her staff offer comprehensive and advanced skin care treatment.

Cuts and scrapes can occur anywhere on the body, but the skin on the lower legs is most commonly affected by cellulitis. Cellulitis may affect only the skin's surface, or it may affect tissues underlying the skin and can spread to the lymph nodes and blood stream. Cellulitis is an infection that should not be ignored, as the spreading infection can rapidly turn life-threatening if left untreated. If symptoms of cellulitis appear it is important to seek medical attention immediately. Symptoms include: redness that spreads from the injured site, swelling, pain and tenderness, warmth of the injury or around the injured area, and fever. Over time the area of redness expands along with swelling, pain, and warmth.
If you have a red, swollen, tender skin rash that is expanding or changing rapidly around a cut or scrape, call Medical Dermatology Specialists right away. By identifying and treating cellulitis early, we can prevent the spreading of the bacterial infection to other parts of the body. At Medical Dermatology Specialists, we are committed to offering the latest and most progressive treatment options available to patients with mild or severe skin care concerns. If you have signs or symptoms of cellulitis, contact us today for personalized care.
Posted on behalf of Dr. Jamie Weisman, Medical Dermatology Specialists, Inc.