Chemical Peels For Mild Acne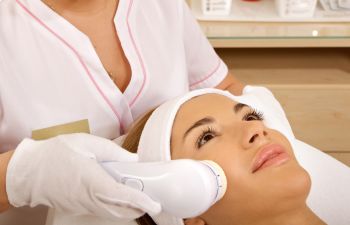 If you've exhausted treatment options for your mild acne, it's time to turn to our acne specialists at Medical Dermatology Specialists.  We use our in-depth knowledge and the latest research to deliver you with long-lasting solutions for your acne. Some treatment options may include a prescription daily facial cleanser, laser treatment, or light therapy. A chemical peel is another method we may employ to treat your mild acne.
Acne
Acne occurs on inflamed or infected sebaceous glands on your skin. It is characterized by red pimples (whiteheads, blackheads, or cysts) on your face, and is prevalent among teens. It can often cause emotional distress due to its appearance on your face. When one pimple begins to go away, others seem to crop up uncontrollably.
Chemical Peels
Chemical peels can improve the appearance of your acne scars. This treatment uses a chemical solution to remove the outer layer of your old skin to replace it with new skin that is typically smoother and less scarred. Generally, fair-skinned patients see better results with a chemical peel.
After your chemical peel, it's essential to protect your skin. It will be temporarily more sensitive to the sun, and it requires protection. Use sunscreen every day and limit your time in the sun.
Treatment For Your Acne
If your methods of self-care are not clearing up your acne, it's time to call our professionals at Medical Dermatology Specialists. Dr. Jamie Weisman specializes in skin conditions that can rob you of your self-confidence. Call us today so we can help you regain your confidence in your skin.
Medical Dermatology Specialists, Inc.
5730 Glenridge Dr, Suite T-100
Atlanta, GA 30328
(404) 939-9220
Monday – Thursday 7:30 AM – 5:00 PM



Posted on behalf of Dr. Jamie Weisman, Medical Dermatology Specialists, Inc.