Chlorine Damage to the Skin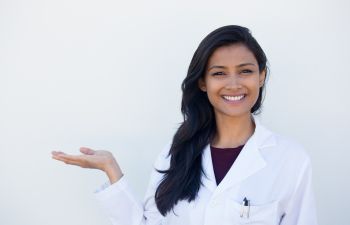 Summers in Georgia are HOT! Even though school is back in session across the state, pools are open for at least another month or longer to provide relief from the oppressive heat. Swimming pools provide a much needed cool down for those who are out in the heat, as well as providing a great play area for children to enjoy time out of doors. While pools are fun and refreshing, it is important to understand the impact that they can have on your skin so that you can protect yourself.
Swimming pools are treated with a water treatment known as chlorine to kill bacteria present in the water. It is necessary for public swimming areas to be treated with chlorine to protect swimmers from bacteria and other variables that are damaging and can make people sick. However, as a chemical that actually kills bacteria, it is important to know that it can damage your skin if your skin is over exposed to it.
The components that allow chlorine to kill bacteria are harsh on your skin. One of the most common effects of chlorine exposure to the skin is dryness. As the chlorine works to dispose of harmful bacteria, it will strip away natural oils from the skin. The skin is the largest organ of the human body, necessary to protect the inside of the body. Yet, when the skin becomes irritated, dry, cracked, and scaly, it can allow infections and bacteria to enter inside the body. Knowing how to protect your skin from chlorine will allow you to enjoy the pool as long as it stays open.
Wear sunscreen! Not only does sunscreen protect your skin from the sun's damaging UV rays, but it will also provide your skin with a barrier from chlorine.
Once you get out of the pool, re-apply sunscreen. Water, especially chlorinated water, will easily wash away sunscreen. It is important to apply, re-apply, and then re-apply again often throughout the day if you are spending a great amount of time in water.
Take a shower in clean water as soon as possible after swimming to rinse chlorine off your skin.
Moisturize! Chlorine has drying effects on the skin, so it is important to rehydrate the body through moisturizer and by drinking plenty of water.
At Medical Dermatology Specialists, we want to encourage you to enjoy what's left of summer. We also want to remind you to protect your skin!
Posted on behalf of Dr. Jamie Weisman, Medical Dermatology Specialists, Inc.