Choose Good Snacks For Good Skin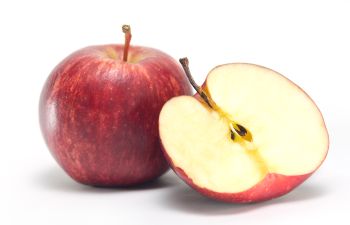 We have to feed ourselves and our families every day, so it is important to make wise choices when it comes to the foods we eat. Whether you are staying home more due to COVID-19, you are homeschooling your children this year, or you are making lunches to send to school and carry with you to work – eating habits matter. Most likely, we have all heard the importance of eating smaller meals with snacks in between to keep our metabolism at a steady rate. This helps us to avoid "crashing" during the afternoon and ruining our healthy diets. Well, what you eat affects more than your waistline. The types of foods that you choose for snacking also impact the health of your skin.
"You are what you eat," is a silly old saying, but it has a lot of truth to it. The foods that you eat have a direct impact on how your body functions, including your skin. We must remember that the skin is the largest organ of the human body, so it should not be neglected. When the skin is properly nourished, it feels radiant, softer, and more youthful.
As with most things in life, you can categorize them into groups of good vs. bad. Below are foods to add to your diet, followed by a list of foods to avoid.
Snack on These:
Foods high in Vitamin C: broccoli, strawberries, potatoes, red peppers, sweet potatoes, kiwi, blueberries, and cauliflower
Foods high in Vitamin E: almonds, hazelnuts, pistachios, brazil nuts
Foods high in Beta-carotene: broccoli, carrots, cantaloupe, corn, leafy vegetables, tomatoes, squash, tangerines, and watermelon
Snacks to Avoid:
Greasy foods: potato chips, French fries, buttery popcorn
Foods high in sugar and refined carbs: crackers, pretzels, cookies, brownies, pre-packaged cereal bars, candy
At Medical Dermatology Specialists in Atlanta, we take a comprehensive approach to skin care. We know that the health of your skin is more than "skin deep." There is a significant correlation between your dietary choices and the health of your skin. To learn more about making healthy choices that will benefit your skin and your entire body, please call our practice.
Medical Dermatology Specialists, Inc.
5730 Glenridge Dr, Suite T-100
Atlanta, GA 30328
(404) 939-9220
Monday – Thursday 7:30 AM – 5:00 PM
Posted on behalf of Dr. Jamie Weisman, Medical Dermatology Specialists, Inc.