Are Clinical Trials A Good Option For You?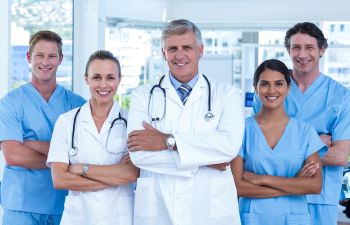 Do you feel like you're at a dead end when it comes to your skin condition? Does it seem like nothing you do, no ointment that you use, and no pill that you take is helping it go away? If this describes how you're feeling about your skin condition, it may be a good time to consider a pharmaceutical clinical trial.
These trials are designed to establish the efficacy and safety of new medications or devices to treat your medical problems. The Food and Drug Administration as well as local legal bodies called Institutional Review Boards closely regulate them.
Medical Dermatology offers the newest and most exciting treatments for a variety of skin conditions. We are currently enrolling for trials to treat a variety of conditions including:
Severe Acne
Atopic Dermatitis
Psoriasis
Genital Psoriasis
Hidradentitis Suppurativa
Mycosis Fungoides
Pediatric Atopic Dermatitis
Pediatric Psoriasis
If you're considering enrollment for one of these trials, you will want to keep a few things in mind.
You may have more office visits due to the close monitoring that needs to occur while under trial. This can be a very positive or negative thing for some patients. Many patients enjoy the added time allotted with the staff and close monitoring of their condition. While other patients may not want to sacrifice the time for more visits.

Participating in a trial is always optional. And once you are in a trial you have the ability to cease your participation at any time you choose.

You must be eligible for a clinical trial. You can discover if you are a good candidate for participation in a clinical trial by contacting Medical Dermatology Specialists to set up your appointment.
Posted on behalf of Dr. Jamie Weisman, Medical Dermatology Specialists, Inc.