Cold Weather And Your Skin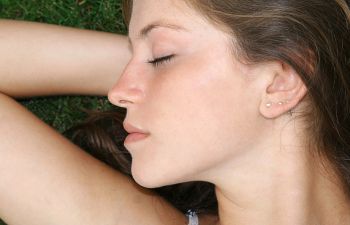 With cold temperatures arriving in Georgia, it is important to understand how to protect your skin from winter's chill. While cold temps can actually benefit your health and skin, the effects of central heating and harsh dry air can harm your skin. Finding the balance of proper skincare can help to alleviate the dry and cracked skin conditions that affect many people throughout the cold weather months.
Here in Georgia, we are used to the high humidity that lingers from June through September. As colder temperatures move in, humidity levels lower and result in dry air that pulls moisture away from the skin. Dry, cracked skin is a bothersome issue for anyone, but for those with skin conditions such as eczema or psoriasis, it can cause severe problems.
Here are tips to help protect your skin in cold weather:
Avoid long, hot showers and baths. Hot water strips the skin of essential oils. Warm water or lukewarm water is best for retaining moisture.
Use a specialized moisturizer. The moisturizer that you use during the summer is often not enough to protect your skin during cold weather. Oil-based products tend to be more beneficial in cold weather because they help lock in the skin's moisture. *If you are prone to facial acne, avoid oil-based moisturizers on your face.
Reduce exfoliation. During the summer, the skin tends to overproduce oils, but the opposite is true during the fall and winter. Too much exfoliation during cold weather can be harsh on the skin.
Don't neglect sunscreen use. Damaging UV rays are still present during cold weather months.
Drink water! You may find that you are not as thirsty during cold weather, but it is vital that you drink at least eight 8-oz glasses of water a day to uphold your skin's moisture.
At Medical Dermatology Specialists, our team of dermatology specialists is committed to helping you achieve and maintain healthy skin all year long. We offer practical solutions and highly specialized treatment for all your skin needs.
Posted on behalf of Dr. Jamie Weisman, Medical Dermatology Specialists, Inc.
Medical Dermatology Specialists, Inc.
5730 Glenridge Dr, Suite T-100
Atlanta, GA 30328
(404) 939-9220
Monday – Thursday 7:30 AM – 5:00 PM