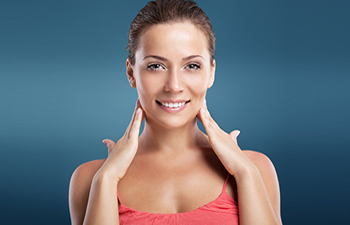 Skin is the largest organ on the human body. Disorders that affect the skin can cause physical stress as well as psychological stress to those who suffer. Many skin conditions are embarrassing to deal with. Since the skin is visible to everyone, feelings of self-consciousness and the desire to hide can have a negative impact on a person's life. Acne, eczema, psoriasis, seborrheic dermatitis, and skin cancer are the five most common skin conditions.

Acne is the number one most common skin disorder. Acne causes pimples and cysts when the passageway connecting the skin's pores to the oil glands becomes clogged. It is estimated that 80% of Americans will have acne at some point in their lives, and 60% will continue to suffer from this skin condition as adults.
Eczema is a skin condition that causes itchy rashes, red flaky skin, and is severely dry. Eczema is most commonly seen in infants and children who have very sensitive skin. Eczema can pop up in the bends of the elbows, behind the knees, on the back and abdomen, and even on the cheeks of the face.
Psoriasis is a chronic and genetic disease that results from a buildup of excess skin tissues. It can be a disfiguring condition because it generally is red, thick, and is covered with silvery scales. It typically appears on the elbows and knees, but can spread to other parts of the body.
Seborrheic Dermatitis causes oily, waxy patches to develop on the scalp. In babies it is referred to as "cradle cap," but it can also affect adults. It is a flakey, dandruff-like condition on the scalp. For adults, it can be itchy and uncomfortable.
Skin Cancer is the most common type of cancer in the United States. According to the American Academy of Dermatology, 1 in 5 Americans will develop skin cancer in his or her lifetime. Basal cell carcinoma and squamous cell carcinoma are the most common types of skin cancer. However, melanoma is the leading cause of death from skin cancer.
At Medical Dermatology Specialists, Dr. Jamie Weisman and her team are dedicated to provide patients with expert and compassionate dermatological care. We offer a wide array of treatment options for long-lasting and effective solutions. Our practice holds a reputation for helping patients find successful solutions to skin problems when other treatment options have been exhausted. If you are in need of treatment from one of the most common dermatological skin conditions or a very rare skin condition, you can trust the care that you will receive at Medical Dermatology Specialists in Atlanta. Call today to schedule your appointment.
Posted on behalf of Dr. Jamie Weisman, Medical Dermatology Specialists, Inc.