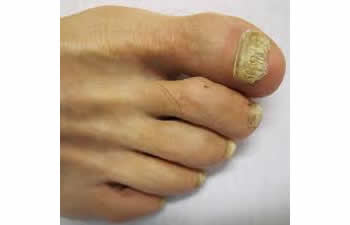 Corns and calluses are rough, hard, thickened patches of skin that commonly show up on the body. The most common place for them to occur is on the feet, making them somewhat uncomfortable for many people. Most often, corns and calluses do not pose a medical concern; however, those who have diabetes are vulnerable to developing foot ulcers and gangrene. Because corns and calluses are usually painless, many people are unaware that they are even present until discomfort occurs.

At Medical Dermatology Specialists, Dr. Jamie Weisman provides comprehensive, advanced skin care treatment in Atlanta. As a nationally recognized board-certified dermatologist, she is dedicated to providing superior and patient-centered care. For those who suffer from diabetes and find that they have skin issues such as corns and calluses on their feet, Dr. Weisman takes a truly comprehensive approach and will work with your primary care doctor and any other specialists to give you the all-inclusive skin care approach that you need to be healthy. Foot ulcers and gangrene are serious issues for patients with diabetes, and Dr. Jamie Weisman wants to show you what it means to have a doctor who is truly an advocate for your health by providing the most individualized approach to your concerns.
For patients who do not have diabetes, yet who still suffer from corns and calluses on the feet, Dr. Weisman offers the same dedication to your needs in order to determine the best treatment options for your skin problems. For many, a change in footwear and lifestyle habits is the best way to avoid developing more corns and calluses. Treatment for the corns and calluses you already have can include corn plasters, special socks, shoe insoles, and soaking the feet. For painful corns or calluses, surgical removal can be done to remove the thickened area.
Contact Medical Dermatology Specialists here in Atlanta for treatment of your corns and calluses. Our comprehensive dermatology practice focuses on your health, from the inside out. We look forward to helping you become more comfortable in your own skin.
Posted on behalf of Dr. Jamie Weisman, Medical Dermatology Specialists, Inc.