Dealing With Winter Eczema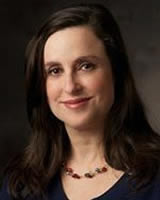 Dry, winter air can make eczema symptoms worse than most other times of the year. It is important for people who suffer from eczema to have a skin care routine set up in order to avoid flare ups and treat them when they occur.
Eczema is often extremely itchy during the winter months because of how dry both the inside and outside air are. Eczema itself is a skin condition that causes extremely dry, scaly skin and a rash on top of the skin. It can be so itchy that those affected can find that it disrupts their entire day – including their sleep. The following symptoms are common complaints among those who deal with eczema in the winter months:

Severe itching
Dry, scaly patches of skin
Red patches of skin
Extreme night itching
Small, raised bumps on the skin
Thick, cracked skin
Raw, sensitive skin (typically a result of the itchy skin being overly scratched)
The best combat against eczema is continual moisturizing of the skin. The dry air in winter combined with indoor heating systems sucks all of the moisture out of your skin without replacing it. Because eczema is a condition in which the skin is already overly dry, the skin will not stay moist on its own. One of the greatest methods of dealing with winter eczema is to have a plan to keep the skin moisturized throughout the day. As soon as you get out of the shower, you should apply a specialized lotion to your skin that is designed for treating eczema. The moist skin after a shower easily absorbs moisturizer so that it can sink deeper into the skin layers. Applying moisturizer every so often, especially to affected areas of the skin, will help prevent flare-ups from occurring.
If you are suffering from extreme eczema this winter, you if you are currently experiencing a flare up that you cannot get under control, please contact Medical Dermatology Specialists in Atlanta today. We are here for all of your skin care needs.