Dermatology Clinical Trials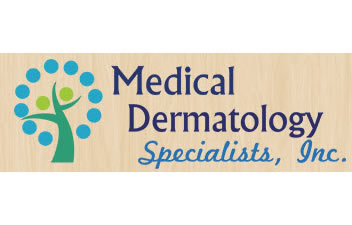 Clinical trials are research studies that involve people. These studies test new ways to prevent, detect, diagnose, or treat different diseases and conditions. People who take part in dermatological clinical trials have an opportunity to contribute to scientists' knowledge about different skin conditions and help in the development of improved treatments. In a clinical trial (also called an interventional study), participants receive specific interventions according to the research plan created by the investigators. The Food and Drug Administration as well as local legal bodies called Institutional Review Boards closely regulate all trials. Every new medication available in the United States and Europe must go through this rigorous testing to ensure its safety and reliability.

At Medical Dermatology Specialists, we are able to offer the newest and most exciting treatments for skin conditions and diseases that have been difficult and almost impossible to treat in the past. Our research division, Advanced Medical Research, offers the latest treatments for diseases such as advanced skin cancer, severe eczema, hidradenitis suppurativa, severe psoriasis, and severe acne. There are different dermatology clinical trials going on quite often in our dermatology practice, and we anticipate offering more trials in the near future.
Our clinical trials involve participants receive specific interventions according to the research plan or protocol created by our investigative team. The safety and efficacy of the intervention will be measured by certain outcomes in the participants. As trials are available, Medical Dermatology Specialists will post them on our website along with the outlines of who may be eligible for participation. If you would like to recommend a certain trial or have questions regarding clinical trials, please contact our Clinical Trials Specialists.
Posted on behalf of Dr. Jamie Weisman, Medical Dermatology Specialists, Inc.