Detox to Get Your Skin Ready to Show Off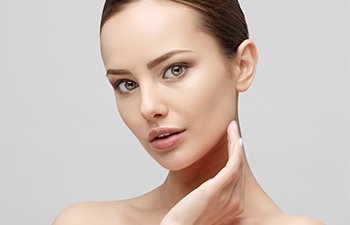 Temperatures are heating up here in Georgia, and people are showing more and more of their skin. At Medical Dermatology Specialists, we believe that everyone deserves to feel confident in their skin, especially during the hot months when it is difficult to cover up. One of the best ways to create a more vibrant and attractive complexion lies right below the surface of your skin.
Many people forget that skin is the largest organ in their bodies. By detoxing your skin, you can leave your skin glowing and ready to show off this summer. Detoxifying your skin can help rid it of the impurities that keep it from looking its best. There are a few ways to detox your skin, so you can choose which approach appeals to you or alternate methods throughout the summer months.
Aesthetic Services
Chemical Peels
Facials
Microdermabrasion
These services are great ways to remove dead skin cells that dull the skin. Removing dead skin cells helps to boost the skin's circulation and stimulate the lymphatic system to release toxins. These aesthetic services can be done at home, but to achieve the most effective results, your dermatologist can help you uncover a fresh and glowing complexion.
Get Sweating!
While not as relaxing as going to the dermatologist and getting a service done, sweating helps drive toxins out of your body through your skin. As the temperatures keep rising here in Georgia this summer, don't be afraid to sweat. Your skin is the largest exit for harmful toxins, so get sweating to revive your skin. **Also, make sure that you rehydrate your body after intense workout sessions or periods of sweating.
To learn more about detoxing your skin to make it ready to show off this summer, contact Medical Dermatology Specialists today. We want to help you uncover a complexion that you are proud to show off!
Medical Dermatology Specialists, Inc.
5730 Glenridge Dr, Suite T-100
Atlanta, GA 30328
(404) 939-9220
Monday – Thursday 7:30 AM – 5:00 PM
Posted on behalf of Dr. Jamie Weisman, Medical Dermatology Specialists, Inc.