Detoxing For Your Skin This Summer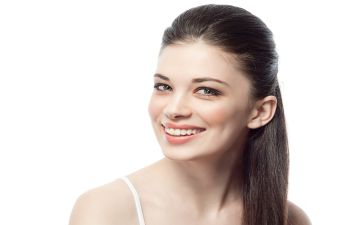 Friday, June 21 is the first day of summer in 2019. If you live in Atlanta, this means hot weather for you. Taking care of your skin during this time when the sun is out longer than other times of the year is essential.
One way to love your skin this summer is to take steps to detox through your skin. Your skin is a major detoxifying organ. Unwanted and even harmful things inside your body can be excreted through the pores of your skin. The result can leave your skin glowing.
Out With The Old, In With The New
Removing dead skin cells from your body will boost circulation and stimulate your lymphatic system to release toxins. This removal will also improve your muscle tone and reduce any puffiness or cellulite you might have. In the end, it will encourage cell renewal and brighter skin.
Sweat It Out
Sweat is another way to drive toxins out of your body through your skin. This is good news for us this summer as the temperatures rise. Sweat is an effective elimination agent for toxins in your body. Your skin is your largest eliminative channel and sweat can help deliver harmful toxins out of your body effectively. Don't be afraid to of sweat this summer. It's good for your skin and your health.
Our team at Medical Dermatology Specialists is passionate about your skin. We can help you regain your confidence in your skin today. To learn how we can help you address your skin conditions, contact our Atlanta Treatment Specialists at Medical Dermatology Specialists today.
Posted on behalf of Dr. Jamie Weisman, Medical Dermatology Specialists, Inc.
Medical Dermatology Specialists, Inc.
5730 Glenridge Dr, Suite T-100
Atlanta, GA 30328
(404) 939-9220