Dr. Weisman, Helping Her Patients With Their Lists For The Holidays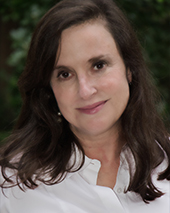 Tis' the season for lists. Most lists are comprised of things you want and don't want as a gift during the holidays. How is you list coming along? It's often easy to think of all of the things you want, but did you ever consider adding things that are unwanted to your list as well?
If you have an unwanted scar (keloid scar), this may make it to the top of your list of things you would rather not have. Unsightly and unwanted scars may be affecting your self-image. They may also be giving you discomfort by itching or being painful.
Your scar most likely formed after you had a skin related injury (burn, injury, trauma, wound) or sickness such as chicken pox. A keloid scar is characterized by being much larger than the issue that caused the scar. Some people are actually prone to getting a keloid scar.
Keloid scars vary greatly and the variations occur due to location as well. If your scar is on a joint, it may greatly inhibit your ability to move that particular part of your body. If this scar is on your back, shoulder or chest, the raised scar is prone to spread across your skin, appearing like a liquid spilled on the skin and then hardened.
If you have a keloid scar, contact Dr. Weisman at Medical Dermatology Specialists. She will examine your unwanted scar and determine the best treatment plan based on your age, type of keloid and other considerations.
Posted on behalf of Dr. Jamie Weisman, Medical Dermatology Specialists, Inc.