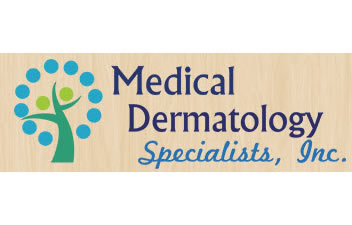 The National Eczema Association (NEA) has organized October as Eczema Awareness Month as a way to give those who suffer from eczema a chance to receive the support and encouragement they deserve. The symptoms of eczema are different for each person, and they can be mild, moderate, or severe. Generally, those with eczema suffer from dry, sensitive skin that is known for its intense itch. Eczema Awareness Month is an important time for Dr. Jamie Weisman and her staff at Medical Dermatology Specialists to make awareness of this skin condition available to everyone.

Eczema is typically diagnosed in babies and young children, and for some eczema symptoms become less severe as they grow into adults. However, many people find that their eczema continues into adulthood. Eczema can present itself in different ways and in different areas for each person. Some may find that only their hands are affected during cold weather, while others may find that much of their body is sensitive and is plagued by intense itchiness all year long. Eczema is known for its intense itch, and many people (especially younger children) scratch the itch until the skin bleeds which can make the rash even worse, leading to more inflammation and itching – known as the itch-scratch cycle.
At Medical Dermatology Specialists, we understand the disruption that eczema can cause in people's daily lives. Dr. Weisman is the dermatologist that you and your family can trust to help you control your eczema or the skin condition of your child. Easing discomfort and lessening the symptoms of eczema are our priority. If you or your child is suffering from eczema, October is the perfect month to come in and learn the latest about ways to treat eczema, diagnosing specific triggers, and finding a specific treatment plan that will achieve the long-term relief you are searching for.