Fighting Wrinkles Yet Promoting Acne?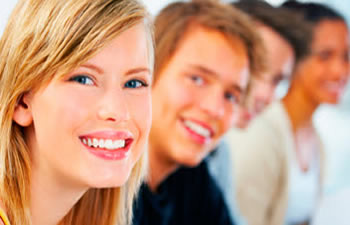 Ask just about any woman over the age of 35 what her biggest concern is regarding her appearance and the most common answer you will receive is her skin. Mid-thirties and on bring about changes to the skin that are often difficult to deal with. While we do not encourage extreme vanity, we understand the desire to look attractive. You still have a lot of living left to do, right?

Many women begin using anti-aging creams, serums, and treatments as they begin to notice the aging of their skin in their thirties. However, while they are trying their best to hold on to their youthful skin, they often are surprised to see acne reappear or become worse.
Many anti-aging and wrinkle creams are formulated for much older skin. As skin gets older it tends to become drier, therefore, most wrinkle creams add oil to the skin. This is the cause of many adult women's breakouts. They believe they are helping to fight off wrinkles, but they are actually contributing to the production of acne issues.
At Medical Dermatology Specialists, we are skin experts. We understand the correlation between aging skin and the chemicals that you are applying to it. Finding the correct combination of skin treatments requires that you have a thorough evaluation of your own personal skin. Dr. Jamie Weisman is not a plastic surgeon who promotes to provide "surgical like results," but she is a renowned dermatologist who understands that the skin is the largest living organ of the body and that it requires special care.
Before you begin treating your wrinkles, Medical Dermatology Specialists in Atlanta invites you to visit our dermatology practice. We are equipped to handle the needs of your skin concerns, and we will give you the personalized and quality care that you deserve through all stages of your life.
Your skin is a very personal asset. Contact Medical Dermatology Specialists for a thorough evaluation of your skin. Dr. Weisman will help you determine the best treatment options for you.
Posted on behalf of Dr. Jamie Weisman, Medical Dermatology Specialists, Inc.