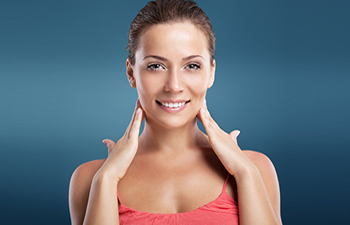 Food allergies can affect more than just your gut. A food allergy occurs when your immune system responds defensively to a specific food protein. There are well-known food allergies that can cause anaphylaxis – tree nuts, peanuts, and shellfish are the most common. However, many people begin noticing that something is going on by reactions on their skin. It is sometimes difficult to determine what exact foods are causing a reaction to your skin because many food ingredients are mixed together as in a casserole or salad.

Symptoms of a food allergy that often irritate the skin involve rashes around the mouth, where food may have come in contact with the skin. Rashes can often appear on the neck, arms, and torso, and may take up to two hours to appear after eating certain foods. Contact dermatitis is a skin condition that results in red, blister-like patches on the skin. It is typically found at the site of direct contact with the irritant, in this case a certain food. Other, more serious, conditions can cause more serious reactions and should be evaluated as soon as possible by your doctor or dermatologist.
At Medical Dermatology Specialists, Dr. Jamie Weisman is a nationally recognized board-certified dermatologist who understands that skin issues are more than simply "skin deep." Aside from rashes at and around the mouth, certain autoimmune diseases and other skin conditions can be affected by foods that you eat. Dr. Weisman has dedicated herself to providing patient-centered care of the highest standard. Medical Dermatology Specialists offers the latest and most progressive treatment options available to all patients. As a thriving research and medical dermatology practice in Atlanta, we go well beyond simply treating your symptoms. We are committed to providing thorough diagnosis and long-lasting treatment options for your skin conditions.
If you are having skin concerns that you believe are linked to food allergies, please contact Medical Dermatology Specialists today. Our team of experts is not only dedicated to treating your skin symptoms, but we will work with your primary care physician and any other specialists to give you the comprehensive skin care treatment that you need. Dr. Jamie Weisman is an advocate for your health. Contact us today to schedule a personalized appointment.