Freshen Up Your Skincare Routine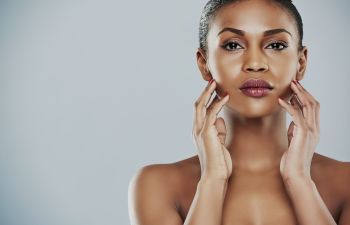 With spring comes a new outlook on many different areas of life. We freshen up our homes with "spring cleaning," we spruce up our yards, and we switch out our wardrobes for the warming temperatures. Another area that also needs freshening up is your skincare routine. While you should take good care of your skin year-round, different seasons call for different approaches to skincare. As you spend more time outdoors with rising temperatures and humidity levels, you will want to make some specific changes to your routine. Below are easy steps to transition your skincare routine to benefit your skin this spring.
Incorporate SPF – The number one ingredient you need to look for in your skincare products is an SPF of 25 or higher. You should be using sun protection throughout the year, but because many people spend a lot of time indoors during the winter months, they forget to incorporate an SPF. Yet, as spring invites you out of doors, you need a sunblock that you apply to your face every day. Look for a non-greasy formula to prevent clogged pores.
Exfoliate your skin – Your skin needs to be thoroughly cleaned every day of the year. In winter, you need to help get rid of dry skin. In the spring and warmer months, you need to exfoliate oily buildup that will clog pores and cause breakouts.
Use a light moisturizer – As humidity levels rise here in Georgia, your skin will produce more oil. You need to use a lightweight moisturizer that is water-based or hyaluronic acid-based to reduce clogged pores and breakouts.
Use Retinol sparingly – Retinol is a powerhouse when it comes to anti-aging benefits. This vitamin-A-based compound accelerates cellular turnover to replace old skin cells with fresh ones. These new skin cells are much more sensitive to sun exposure, and your skin is more likely to burn with Retinol use. It will benefit you most to use Retinol at night only; that way, you will get the anti-aging results you want without sun damage.
Spring clean your cosmetic bag – Many of us declutter and "spring clean" our houses, but when is the last time you went through your cosmetic bag/drawer/cabinet and did the same? With the change of seasons comes a great time to go through your cosmetics collection and throw away old, outdated products that you never use.
No matter what time of the year, Medical Dermatology Specialists encourages you to take proper care of your skin. Contact us with any skin concerns.
Medical Dermatology Specialists, Inc.
5730 Glenridge Dr, Suite T-100
Atlanta, GA 30328
(404) 939-9220
Monday – Thursday 7:30 AM – 5:00 PM
Posted on behalf of Dr. Jamie Weisman, Medical Dermatology Specialists, Inc.