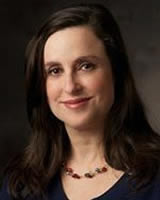 Spring has finally sprung here in Georgia, and with it are pollen counts as high as 4000. Hay fever, also referred to as allergic rhinitis, is a result of airborne allergens that affect almost 8 percent of Americans each year. Hay fever produces cold-like symptoms and well-known allergy symptoms. For some people, they deal with these symptoms on a year-round basis, while others are hit full force as spring and fall seasons start. One lesser known symptom to hay fever is a rash that is related with this allergen.

Hay fever rash is triggered by the immune system's response to airborne allergies. When allergens from grass pollen, tree pollen, mold spores, and ragweed pollen touch the skin, people who are sensitive to these allergens can break out in a rash. Direct contact of the skin to allergens can cause hives to occur, yet these hives are different from what people typically associate with hives. Hay fever rash is marked by reddish patches on the skin that look like welts with clear boarders. Swelling of the skin and itchiness also develop with the rash; hay fever rash occurs on the torso, hands, scalp, face, and feet.
If you are having an allergic skin reaction to pollen or other allergens in the air during this time of year, or year round, please contact Medical Dermatology Specialists today. We understand how miserable springtime can be for many people here in Georgia, and we want to do all that we can to help with your suffering. While spring brings beauty in trees, flowers, and green grass, it also brings allergens that can negatively impact your life. Dr. Jamie Weisman is a renowned and recognized leader in the dermatological society, and she will use her dedication and research to help you find relief. Call us today.