The Important Connection Between Your Sleep And Your Skin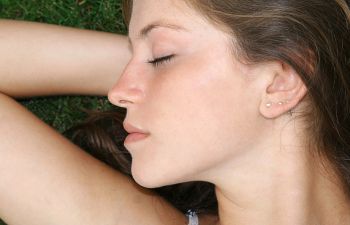 World Sleep Day is March 15, 2019. "This is an annual event, intended to be a celebration of sleep and a call to action on important issues related to sleep, including medicine, education, social aspects and driving." You can read more about this important day here.
Our professionals at Medical Dermatology Specialists would like to remind you of the importance of sleep as it is related to your skin. When you are sleep-deprived, your skin suffers. Sleep deprivation leads to an increased level of the stress hormone cortisol. High levels of cortisol hurt your skin due to the increased stress and inflammation.
Atopic dermatitis or eczema can particularly be affected by sleep deprivation. The Clinics in Dermatology published results of research that lack of sleep and atopic dermatitis or eczema can lead to scratching even through the night.
Benefits of Sleep for Your Skin
Sleep can help decrease inflammation, which can help reduce acne breakouts, skin sensitivity, and allergic contact dermatitis. It can also help regulate your immune system and can help mitigate immune-related skin disease flare-ups.
Sleep contributes to your natural beauty and gives your skin a natural glow, bounce, hydration, and translucency. These benefits reduce wrinkles, under-eye circles and signs of aging.
Sleep helps you maintain a healthy weight, which is good for your skin.
For your comprehensive, advanced skin care treatment in Atlanta, you can trust Medical Dermatology Specialists. Dr. Weisman is a nationally recognized board-certified Atlanta dermatologist who has dedicated herself to providing superior and patient-centered care.