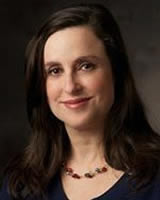 Ingrown hairs can be painful and incredibly unappealing to the eyes. An ingrown hair occurs when hair that has been shaved or tweezed grows back into the skin and does not poke through the follicle opening of the skin. Ingrown hairs cause inflammation and irritation to the skin, and they can cause serious infection and pain when not taken care of. At Medical Dermatology Specialists, we specialize in treating every aspect of the skin. Ingrown hairs that affect the skin are common occurrences in teens and adults, and they can be painful and cause embarrassment. Medical Dermatology Specialists offers comprehensive, advanced skin care treatments for all of your skin needs.

Dr. Jamie Weisman leads our dermatology practice. She is a nationally recognized board-certified dermatologist whose practice is here in Atlanta. She and her staff are dedicated to providing superior and patient centered care to everyone who comes to Medical Dermatology Specialists. While most cases of ingrown hairs can be treated quickly, there are always exceptions that require more specialized care. Dr. Weisman takes her time with every one of her patients to ensure that they receive the highest in quality dermatological care.
For many, ingrown hairs are nothing more than a nuisance. However, for some ingrown hairs affect their quality of life. Perhaps you refuse to wear shorts because of ingrown hairs? Perhaps your neck has spots of ingrown hairs that are simply too embarrassing to be seen in public. Whatever your situation, Dr. Weisman and the caring staff at Medical Dermatology Specialists are dedicated to treating your skin symptoms to find a long term solution to your ingrown hairs.
Contact our Atlanta Dermatology practice today to schedule an appointment. You will be taking the first step in achieving better skin through personalized care. Medical Dermatology Specialists is here for you.
Posted on behalf of Dr. Jamie Weisman, Medical Dermatology Specialists, Inc.