Is Medical Dermatology Different Than Cosmetic Dermatology?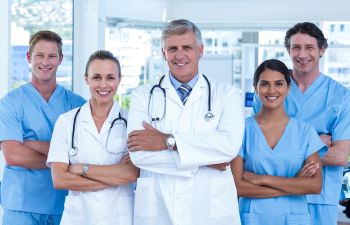 Here in the 21st century, if you tell people you are going to the dermatologist, they may automatically assume that you are going for Botox® treatments or some other beautification treatment. Dermatology has long been known to improve your skin's appearance, but these days it is often confused with cosmetology procedures.
Medical Dermatology, which used to be known only as "general dermatology," is the practice of diagnosing and treating conditions of the skin, hair, and nails. Because internal diseases and disorders can uniquely affect the skin, medical interpretation is necessary. Medical interpretation begins with a visual exam of the skin paired with a broad knowledge of general health to arrive at an accurate diagnosis. Skin issues are more than acne breakouts for teenagers. Disorders of the skin include life-threatening skin cancers, immune disorders, and uncomfortable skin conditions that may dramatically alter a person's appearance and have a negative impact on a person's self-confidence and quality of life.
Cosmetic dermatology generally focuses on helping people look younger and feel more attractive. Medical dermatology, on the other hand, is centered around health issues related to the skin. Of course, it is not uncommon for some areas of cosmetic dermatology and medical dermatology to overlap – healthy skin is typically more attractive than unhealthy skin.
What is Medical Dermatology?
Because your skin is the largest organ in your body, medical dermatology is both diverse and widespread. Medical dermatology is designed to treat and manage skin conditions when your skin's health is compromised in some way. From contact dermatitis, where your skin has an acute reaction to an outside substance, to chronic skin conditions that must be managed throughout your entire life – medical dermatology focus on helping your skin from the inside out.
Dr. Jamie Weisman leads Medical Dermatology Specialists understands first hand what it is like to relentlessly search for effective medical treatment. Whether you need pediatric skincare for your child, autoimmune skin disorder treatment, or a thorough skin cancer exam, you can trust Medical Dermatology Specialists to treat you with the quality skincare you deserve. We are the dermatology group Atlanta turns to for cutting edge treatments.
Medical Dermatology Specialists, Inc.
5730 Glenridge Dr, Suite T-100
Atlanta, GA 30328
(404) 939-9220
Monday – Thursday 7:30 AM – 5:00 PM
Posted on behalf of Dr. Jamie Weisman, Medical Dermatology Specialists, Inc.