Is Your Skin Ready To Step Outside This Spring?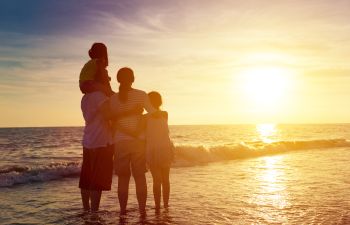 There's no doubt that you're already beginning to venture outdoors a lot more this spring. The warmer temperatures are a great invitation to enjoy your outdoor adventures and relaxation. We're sure you're ready to get outside, but is your skin ready for it?
If you're reaching into the depths of your beach bag from last summer or the back of your medicine cabinet for your sunscreen, please be careful. Expired sunscreen can be ineffective and cause you to get an unwanted burn the first time you venture out with it on your skin. The FDA requires all sunscreens to mark when they expire unless the product has been proven to last at least three years. The FDA explains that you can assume your sunscreen is good for three years past its purchase date unless it is stamped with a specific date.
If you're not good at remembering when you bought your sunscreen here are some helpful steps to take. Use a permanent marker to write the purchase date on your bottle. However, be aware that you can't know how long that bottle has been sitting on the shelf. As a general rule, it might be helpful to purchase new sunscreen at the beginning of spring season every year.
When choosing a sunscreen, reach for the broad-spectrum products. These sunscreens protect you from UVB and UVA rays. Choose an SPF of 15 or higher for UVB protection. For UVA protection, look for ingredients such as zinc oxide, titanium dioxide, ecamsule, avobenzone and water, and sweat resistance. If you suffer from skin problems or allergies, avoid scented sunscreens and ones that contain alcohol or preservatives.
Contact Dr. Weisman at Medical Dermatology Specialists today.
Medical Dermatology Specialists, Inc.
5730 Glenridge Dr, Suite T-100
Atlanta, GA 30328
(404) 939-9220
Posted on behalf of Dr. Jamie Weisman, Medical Dermatology Specialists, Inc.