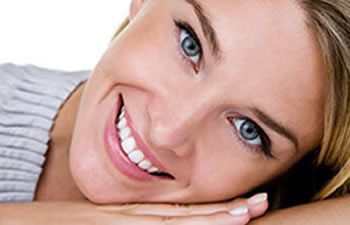 For many people Spring and Summer mean shorts, bathing suits, and bare skin. However, for those with "chicken skin," they may dread hot weather and may cover up their skin no matter how high the temperature rises. Keratosis pilaris is a common skin condition that causes rough patches made up of small, acne-like bumps. These patches are most common on the backs of the arms, thighs, cheeks, and buttocks. While these rough patches are generally not painful or itchy, they are difficult to treat and can cause those affected to feel self-conscious about exposing their skin.

For almost all people who have keratosis pilaris, it is not a serious medical condition and treatment is not usually necessary. When it becomes time to see a dermatologist is when you feel uncomfortable about the appearance of your skin. If you find yourself wearing long sleeves and long pants in the August heat because you are embarrassed about your skin, make an appointment with our skin experts at Medical Dermatology Specialists. While there is no "cure" for keratosis pilaris, there are things you can do to elevate your symptoms and improve your skin's appearance.
Moisturize daily. By applying lotion to your entire body, especially those affected by keratosis pilaris, you are effectively and inexpensively treating your condition. You will be hydrating the dry, bumpy skin and will reduce the "chicken skin" appearance.
Use exfoliating creams containing lactic acid, glycol acid, or urea. These help exfoliate dead skin and make the skin feel smoother and softer. With prolonged use, they can help remove the bumps associated with keratosis pilaris and improve the appearance of the affected skin areas.
Visit our dermatologist office for options that are specific to your skin type. Perhaps you have very oily skin, yet you still have dry patches of keratosis pilaris. Dr. Weisman will best work with you to understand your skin and how to treat it on an individual basis.
Posted on behalf of Dr. Jamie Weisman, Medical Dermatology Specialists, Inc.