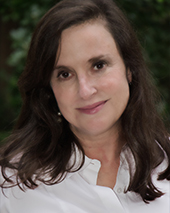 Lupus is an autoimmune disease. If you have Lupus, you most likely will be experiencing it a variety of different ways and severities. It affects people very differently. During the winter months you may experience more joint pain, your rash may flare up or a variety of other symptoms. The cold weather may feel like your enemy with the cooling temperatures that fall is ushering in.
Diet, environment, hormones and genetics all can have a large impact on the amount and severity of your flare-ups. For some people with lupus, cold and wet weather really affects the severity of their lupus symptoms. Changes in barometric pressure can also be a trigger.
If your Lupus is being triggered and flaring up with the cooler temperatures, here are a few tips for how to cope with it.
Exercise– As difficult as it must seem with your painful conditions, it's important to keep your body moving. Stretching, walking and moving will help keep your joints moving and possibly help reduce your pain levels.
Clothing– Wear layered clothing. You can't predict the weather, but you can have the 'tools' to combat it if it changes for the worse. Be prepared with multiple layers to keep you warm.
Epsom Salt– Take an Epsom Salt bath to help your inflamed joints feel less achy.
Dr. Jamie Weisman is a nationally recognized and board-certified dermatologist who specializes in the ways in which autoimmune diseases, such as Lupus, affects your skin. Medical Dermatology Specialists is founded with the goal of providing you with a new level of care for your skin disease, including chronic skin problems or rashes associated with Lupus. Call us today to schedule your appointment.
Posted on behalf of Dr. Jamie Weisman, Medical Dermatology Specialists, Inc.