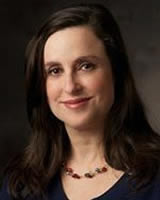 Lupus is a lifelong disorder in which the immune cells attack the body's own healthy tissues. This attack on healthy tissues leads to inflammation and tissue damage that can cause a skin disorder known as "lupus rash" as well as other internal problems to the joints and vital organs. There is no current cure for Lupus, but there are treatments that can minimize the damage. At Medical Dermatology Specialists, Inc., Dr. Jamie Weisman and her staff offer the latest and most advanced treatment options for lupus skin conditions.

Dr. Weisman specializes in the ways in which autoimmune diseases affect the skin and she offers a specialized level of care to patients who suffer from chronic skin problems and rashes that are associated with Lupus. A butterfly shaped rash (a rash that runs across one cheek, over the bridge of the nose, and to the other cheek) is a telltale sign of lupus. Other skin problems include sensitivity to the sun on areas that receive sun exposure (the hands, feet, neck, arms). Also flaky, red spots or a scaly, purple rash on various parts of the body will begin to pop up on these same areas.
There are ways to control the symptoms of lupus. Corticosteroid creams are often effective for lupus rash. But these symptom relief efforts are just a small part of what patients can expect from Medical Dermatology Specialists, Inc. Dr. Weisman is dedicated to helping patients achieve long-term relief by working with patients and their rheumatologists together to find effective skin care. Living with Lupus is hard enough, therefore, Dr. Jamie Weisman is committed to her patients and helping them find the relief they need to live a quality life.