Managing Your Lupus In Cold Weather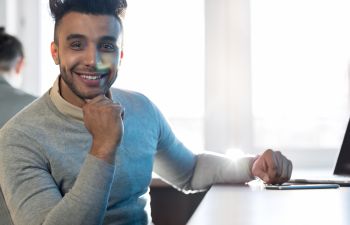 Lupus is an autoimmune disease that causes your immune system to attack healthy cells and tissue within your body. Your symptoms of lupus can be overwhelming and dramatically affect your quality of life. Cold weather is one thing that can trigger and worsen your symptoms of lupus.
Cooler temperatures can take a toll on most people, even if they don't have an autoimmune disease. It places additional stress on your body. If you suffer from an autoimmune disease, such as lupus, it can increase your incidence and severity of your condition. The main cause for this flare up is due to the cold-induced spasms in your small blood vessels in low temperatures. These spasms lead to restriction of blood flow. These spasms can cause extreme pain, swelling, numbness and discoloration.
Preparing Yourself For The Cold
1. Dress in warm layers to keep your joints warm and flexible.
2. If you must be out in cold weather, be sure you can take breaks to get warm again to avoid a flare.
3. Exercise inside during the winter, if possible.
4. If you need to exercise outside in the winter, remain active for the duration of your activity to keep your joints and muscles warm and flexible.
5. In extreme and rare cases, it may be necessary to move to a warmer climate during the winter.
If you suffer from lupus, book your appointment with Medical Dermatology Specialists today. We value you and take a comprehensive approach to taking care of your systemic diseases such as lupus, and treating your skin disease at its source.
Posted on behalf of Dr. Jamie Weisman, Medical Dermatology Specialists, Inc.
Circle Us on Google+
Medical Dermatology Specialists, Inc.
5730 Glenridge Dr, Suite T-100
Atlanta, GA 30328
(404) 939-9220