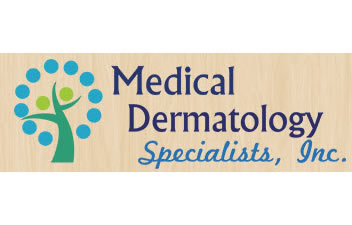 Facing the world is not always easy for anyone (think presentations and public speaking!), but for those with chronic skin conditions even the most casual interactions can cause anxiety. Medical Dermatology specializes in carrying for the skin and underlying issues that are more than "skin deep." Dr. Jamie Weisman is a nationally recognized board certified dermatologist who has dedicated herself to providing superior and patient centered care. At Medical Dermatology Specialists, we offer the latest and most progressive treatment options available to patients with mild to severe skin care concerns and even skin cancer. We are able to treat patients of all ages, from babies with eczema to adults with autoimmune diseases.

Medical dermatology is the treatment of skin issues through diagnosis and long-lasting treatment options. Chronic skin disorders such as psoriasis, eczema, and hyperhidrosis affect an estimated 20+ million Americans combined. Medical dermatology treats these skin conditions that require advanced treatments to provide thorough, long-lasting results. Medical Dermatology Specialists offers clinical trials in dermatologic diseases, giving our patients the most cutting-edge treatments available. We determine the underlying causes of skin disorders in order to determine the best treatment options. At Medical Dermatology Specialists we believe that simply treating symptoms of skin conditions does nothing but provide temporary relief. Long-lasting solutions treat the issue as a medical issue, thus providing real solutions.
If you are looking for a dermatology practice that is truly an advocate for your health, you will find a team of experts at Medical Dermatology Specialists in Atlanta. For skin conditions, disorders, or diseases that are affecting your quality of life please contact us today. We will give you the comprehensive skin care approach that you need with personalized care. Call us today.
Posted on behalf of Dr. Jamie Weisman, Medical Dermatology Specialists, Inc.