Jamie D. Weisman, MD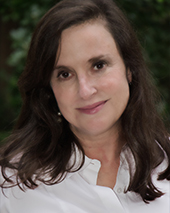 Jamie D. Weisman, MD grew up in Atlanta, graduated with honors from Riverwood High School and went on to attend Brown University. At Brown, she earned her Bachelor of Arts in English literature and graduated magna cum laude with honors. She received a fellowship to study in Cairo, Egypt at the American University in Cairo, and then came home to attend Emory University Medical School. Dr. Weisman stayed at Emory to complete her internship and residency in dermatology. A writer as well as a physician, she is the author of the memoir, As I Live and Breathe: Notes of a Patient-Doctor. She has also published articles or been profiled in Life, Glamour, O magazine, National Public Radio and the New England Journal of Medicine.
Dr. Weisman has participated in numerous clinical trials and has lectured on the treatment of psoriasis. Her areas of interest include not only the treatment of psoriasis but also auto-immune skin diseases, as well as general medical, surgical and cosmetic dermatology, including Botox®, fillers and laser therapy.
Dr. Aimen Ismail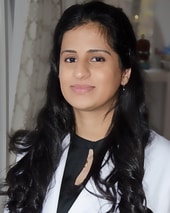 Dr. Ismail is a native of Birmingham, Alabama. She earned her MD from the University of Alabama at Birmingham, where she remained for her internship in Internal Medicine. She then moved to Atlanta to complete her residency in Dermatology at Emory University, and is a diplomat of the American Board of Dermatology (board-certified).
Dr. Ismail has authored multiple publications in scholarly journals and looks forward to continuing her academic interests in skin disease at Medical Dermatology Specialists. She offers comprehensive care in the areas of general medical, pediatric, and surgical dermatology, including but not limited to the treatment of acne, rosacea, skin cancer, eczema, and psoriasis. She is also skilled in the delivery of cosmetic procedures such as Botox. Moreover, she has a special interest in allergic contact dermatitis and patch testing.
"I strongly believe in taking the time to educate my patients regarding their skin disease and treatment options, empowering them with the knowledge and resources to help them in making medical decisions. I strive to learn my patient's goals so that we can best tailor the treatment plan to meet their needs. I consider it a privilege that my patients entrust me with their care."