Meet Our Doctors
Jamie D. Weisman, MD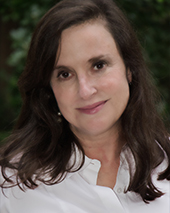 Jamie D. Weisman, MD grew up in Atlanta, graduated with honors from Riverwood High School and went on to attend Brown University. At Brown, she earned her Bachelor of Arts in English literature and graduated magna cum laude with honors. She received a fellowship to study in Cairo, Egypt at the American University in Cairo, and then came home to attend Emory University Medical School. Dr. Weisman stayed at Emory to complete her internship and residency in dermatology. A writer as well as a physician, she is the author of the memoir, As I Live and Breathe: Notes of a Patient-Doctor. She has also published articles or been profiled in Life, Glamour, O magazine, National Public Radio and the New England Journal of Medicine. Dr. Weisman has participated in numerous clinical trials and has lectured on the treatment of psoriasis. Her areas of interest include not only the treatment of psoriasis but also auto-immune skin diseases, as well as general medical, surgical and cosmetic dermatology, including Botox®, fillers and laser therapy.
Laura Q. Biehle, PA-C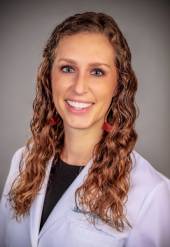 Laura Q. Biehle, PA-C grew up in the San Francisco Bay Area. She graduated from University of California Davis with highest honors with a Bachelor of Science degree in Exercise Biology. With intentions of pursuing a career as a Physician Assistant, she worked as an EMT and Emergency Trauma Technician in the Emergency Department to gain clinical experience before earning her Masters of Medical Science from the Emory Physician Assistant program. During her training at Emory, she discovered a profound interest in dermatology and gained experience in both medical and surgical dermatology. She graduated from Emory in 2018 at the top of her class with highest honors. Laura works closely with Dr. Weisman to provide comprehensive care to our patients. She greatly enjoys the diversity, complexity and procedural components of medical and surgical dermatology. She treats patients of all ages and enjoys building relationships with her patients while helping to address their dermatologic concerns and needs.
Savannah Crist, PA-C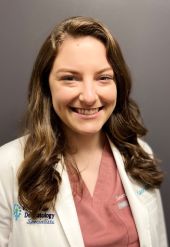 Savannah Crist, PA-C was born and raised in the Daytona Beach area and graduated from the University of Florida with a bachelor's degree in Anthropology. She worked as Dr. Weisman's scribe for a year before attending South College's Physician Assistant program and earning her Master of Medical Science. She discovered her interest in dermatology while employed at Medical Dermatology Specialists and is excited for the opportunity to continue to work closely with Dr. Weisman. Savannah provides treatment for a wide array of dermatologic concerns and has a particular interest in caring for patients with hidradenitis suppurativa.