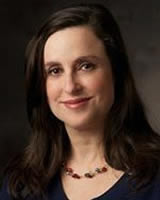 Skin conditions that affect children and adolescents require specific understanding of pediatric dermatology. Dr. Jamie Weisman has the experience and qualifications to treat a variety of pediatric skin conditions using the latest available treatment methods. Dr. Weisman is a nationally recognized board-certified dermatologist that takes a comprehensive and patient centered approach with all of her patients. With children, it is always important to treat them at their current age. Many dermatologists make the mistake of treating young dermatology patients as "little adults," missing important information that is pertinent to young patients.

Eczema, contact dermatitis, hives, warts, molluscum, hemangiomas, acne, and congenital skin disorders are the most common skin conditions among infants, children, and teens. Dr. Weisman provides comprehensive skin care and will work with your child's pediatrician or other specialists in order to provide superior care.
Children are often taken to their pediatrician when a skin issue arises, but it is important that a qualified dermatologist who has a specialty in pediatric dermatology be the person that you turn to for your child's skin condition. Dr. Jamie Weisman carries years of research and pediatric dermatology experience to give your child the specialized skin care that s/he deserves.
Dr. Weisman is not only a well qualified dermatologist, but she is also a mother. She understands how to effectively work with young children and teens while also providing them with the specific skin care treatments that they require. If your child is suffering from a condition that negatively affects his or her skin, please contact Medical Dermatology Specialists in Atlanta today. We are here for all of your skin care needs.
Posted on behalf of Dr. Jamie Weisman, Medical Dermatology Specialists, Inc.